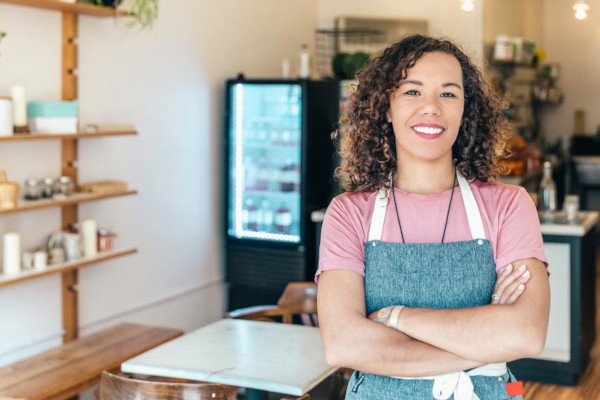 With the right strategy, large budgets are not always needed to start seeing success from Pay Per Click ads. Ads & PPC Campaigns can provide businesses with a great immediate return on investment.
For service-based businesses, we mainly focus on two ad platforms to drive results.
Google Adwords
Facebooks Ads
Before we dive into more details about ads, we're going to answer one of the most common questions we get:
How much do I have to spend on ads?
There is no 'maximum,' but both platforms' minimum budget is $50/month. Some small businesses budget $100/month for one or each platform to gain some data. Once there is enough data and a 'winning' ad emerges, business owners focus on the best performing ad and increase their budget on that specific ad.
This is what we recommend to most of our small business clients.
Of course, for those who can afford more of a monthly budget, it speeds up the process of finding the winning ad as there is more data to work with.
Google Adwords for Service-Based Businesses
Unlike Facebook, people searching on Google Adwords have a high-intent to make a purchase; after all, they are looking to purchase a service to solve their problem.
Strategies needed for a successful Adwords campaign consist of creating ad content specific & relevant to what searchers are looking for, inputting the correct keywords, adding more info in your sitelinks, call extensions and more.
Your landing page, or website you are taking searchers to, also needs to be relevant to the ad, be mobile-friendly and have a fast load time.
Google Search Ads
Search/text ads on Google Adwords offer text-only ads on the platform. These are the ads you see at the top of the search result pages when you search for a product or service.
Text ads have limited characters, so every headline, description and extension needs to be short, relevant and offer enough of an incentive for the user to click.
Once ads are created, optimization would be vital to ensuring continued success for your ads. This would require adjusting the bid amount, updating the negative keywords list, measuring click-through rates and lowering the cost per conversion.
Google Display Ads
Adwords also provides the option for businesses to run display ads that require visual images to be uploaded in specific sizing. These display ads should have a relevant image to your business, your business logo, name, contact info and a 1-liner description.
Along with the image, you have space to add a headline, description and your business name.
Facebook Ads
Facebook still remains one of the most powerful ad platforms, offering a high volume of leads at a low cost per click. Facebook also allows you to focus on a specific location and particular clientele. For instance, if your business's ideal clients are residents in North York who are married and aged between 30-45 years old, Facebook makes it easy to target your specific clientele.
Facebook also has many restrictions on advertisements; for instance, ads related to politics or real estate must accept their terms and can not discriminate.' In short, you can choose where you would like your ads to be targeted, but you cannot select gender, age, marital status, job title, etc. There are a total of 5 industries that fall within this category. When it comes to Google Adwords or Facebook ads, we can help create the:
Visuals
Video
CTA - Call To Action
Landing Page
Ad Copy
Strategy
Ready for more clients?
Choose your marketing package now or request a free consultation.