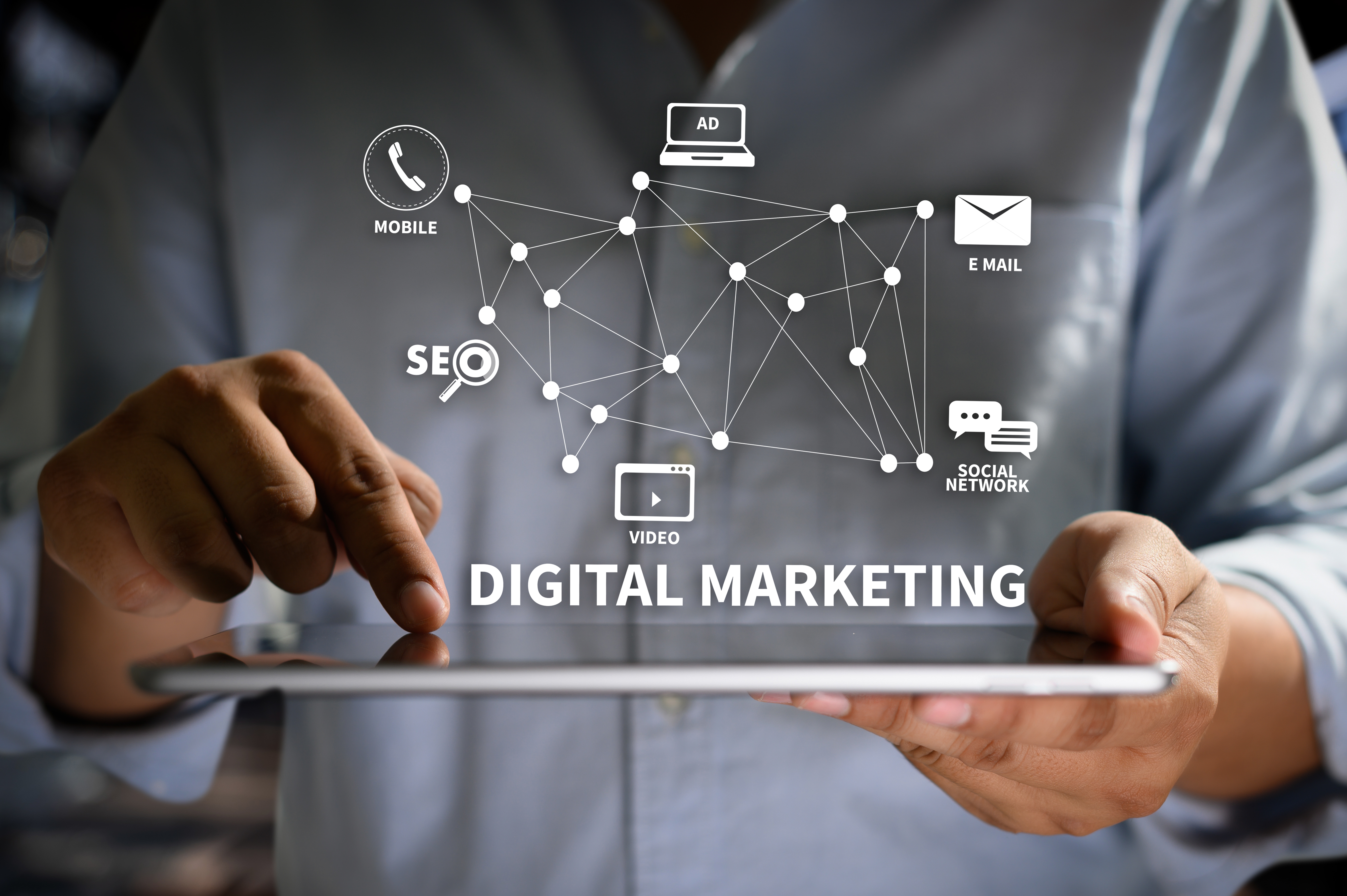 Digital Marketing Solutions
Online marketing strategies can be placed in one of two different categories, branding and lead capturing.
Online Marketing is used mainly to market, promote and advertise your product or services to the online world. Online marketing strategically positions your company to get clients familiar, and comfortable, with your business. Some benefits this provides your business includes:
Cost Effective
Faster Results From Campaigns
More Flexibility
Highly Targeted Audience
Brand Recognition
Online Marketing is comprised of a few different factors to fully deploy the impact it can make on your business. Using a mixture of different tactics, the 6 main areas to meet your business objectives to take advantage of Online Marketing.
The Online Marketing Strategy
Promoting Your Website: Serving as your first marketing tool, a responsive website provides a seamless transfer of experience between devices, such as laptops, tablets, and phones. Utilizing Campaigns and social media, to build awareness and engagement of your brand and services.
Landing Pages: Landing Pages main objective is to capture online leads, in exchange to offer your leads something of value. The simple set up serves as a power strategy to promote your services/products while building your database of leads.
Rich Content: Keywords play a large role for effective online marketing. This will draw in your targeted audience to your website
Blogs: Blogs role in online marketing to construct a website rich with content to attract more people and drive higher traffic to your website
Updating Material: Following the rule of consistency, keeping your content updated and constantly adding layers of value will provide viewers with enough motive to keep coming back to your website.